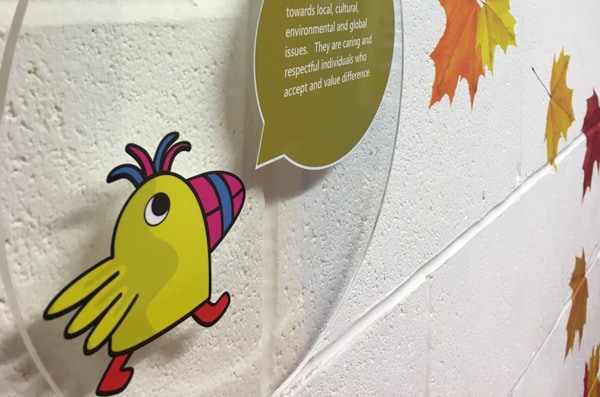 Wall coverings and Murals for schools? What's next, for Voodoo?
Bradley Stoke is a modern housing development near the M4/M5 interchange in the South West of England. It's near the Voodoo DesignWorks too. One of Europe's largest housing developments, Bradley Stoke provides its growing community with everything it needs. There's pubs, doctors, shops and of course schools. Bailey's Court School in particular.
Schools are all about teaching the next generation everything it need to succeed its parents. From the ABCs to the Birds and Bees and everything in between. Today's schools though are powerfully branded so as to create a sense of place and to bring performance onto the table. Bailey's Court School knocked on Voodoo's door and asked for a little help in creating a bit of ambience.
We obliged.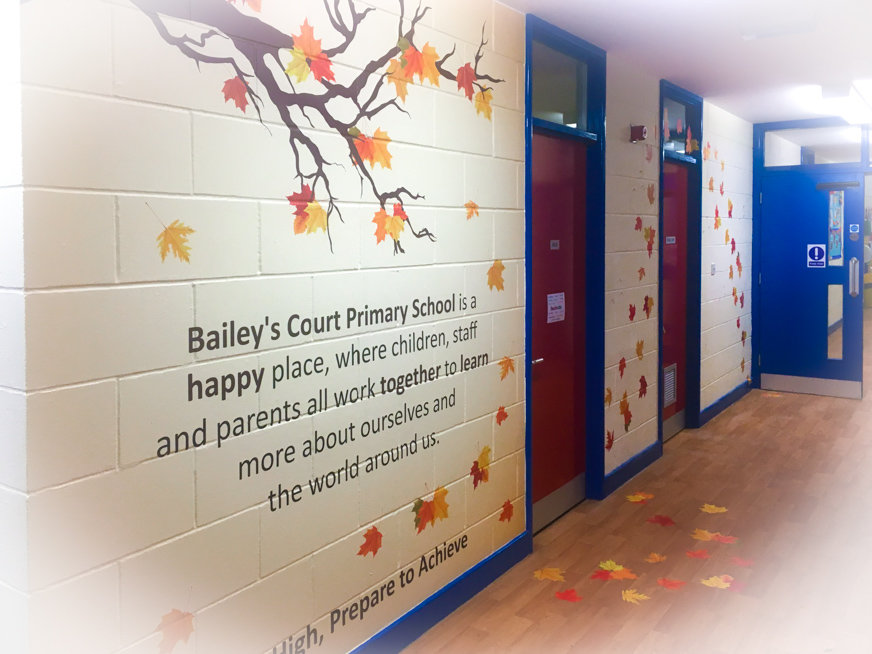 The school told us what was needed and we set to creating a range of ambient Décor and graphics. The designs mirror the school's ID and feature continuations of the philosophies and sentiments that define its operating ethics. Despite that very elevated goal, we made it look nice, fit in and really cheer the place up. Murals for schools can do that.
Murals for schools and printed wall coverings and Décor is a Voodoo DesignWorks speciality. We design supply and install if needed for domestic customers, for businesses like hotels, retail and restaurants, and for public spaces like schools.
The great thing that Voodoo is able to do is customise every design element. So if you need graphics reflecting curriculum content, contact us and it's yours. If it's a straight-logo or lettering, it'll be spot-on. If it's an autumn-like setting with leaves blowing around the corridor, we do those too. Just like we did for Bailey's Court School.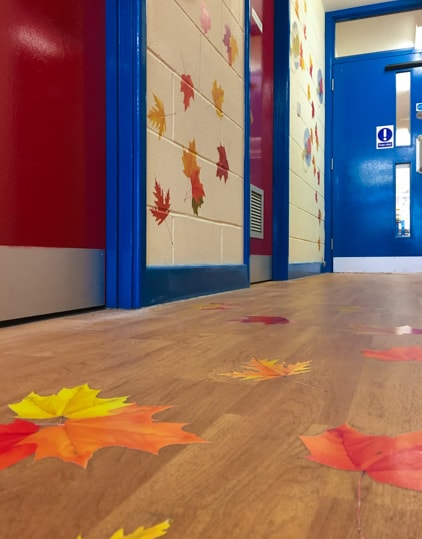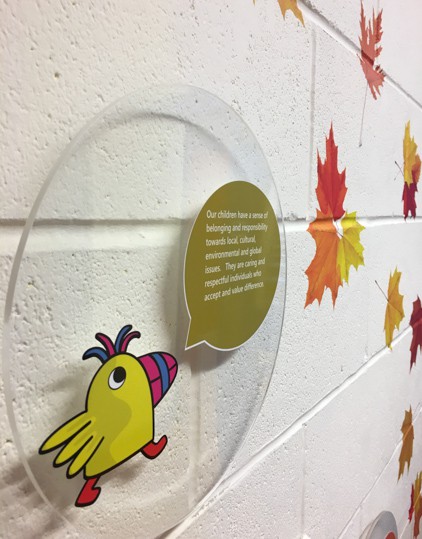 When it comes to wallpaper and Décor, we can print just about anything and make it stick to just about anything else. That's an idea that you can take places. You don't have to settle for what's on the shelves. Come to Voodoo. We'll give you what's on your mind and we'll do it at a very reasonable price.