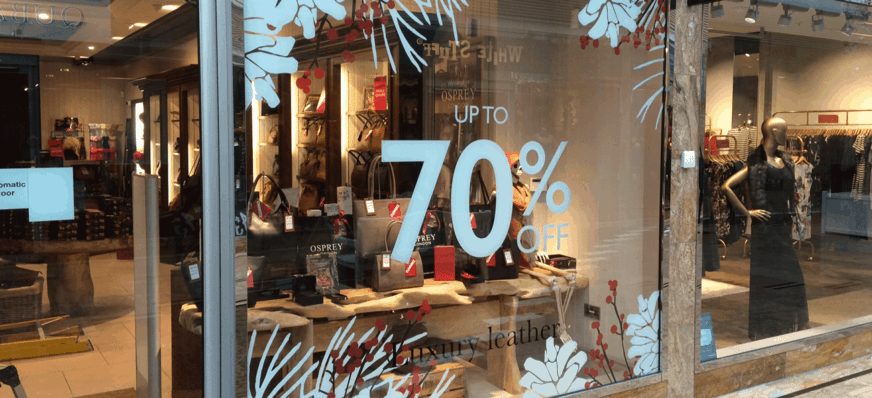 When is a shop window, not a shop window? When it's obscured with shop window graphics to the extent the shopper can barely see in, or appreciate what may be on display.
That said, shop window graphics can play several important roles. They can serve as an identity continuation for shopping centre signs. They extend the reach of retail promotion and point of sale in shopping centres into the pedestrian zone. And they can assume a role in short-term seasonal sales generation too.
There's a world of difference between window stickers and properly designed shop window graphics. That difference is Voodoo. We've been producing window graphics and signs for shopping centres for years – we know what works in the cause of retail sales promotion and retail brand development. And we know what doesn't.
Window clings are easy for the retailer to apply but paradoxically, difficult to apply properly. Such low cost window graphics have a marked effect on the tone of a business overall. They instantly take the shine off it. You can do better with Voodoo and a more considered approach to retail promotion.
Shop window graphics considered as such and designed with an outcome in mind do much more. They can entice shoppers into the premises and promote buying decisions. They work so much harder than off the shelf window decals and, often, don't cost much more either.
An agreement between tenants and shopping centres effectively has the shopping centre sign what amounts to a promise to promote the centre's brand and environment. The retailer in the shopping centre signs an agreement to be bound by the standards that the landlord defines. Some shopping centres actually legislate against poor quality shop window graphics.
Let's send you a brochure…
It's amazing what the Voodoo DesignWorks could do for you. It's all in our brochure and we have one with your name on it.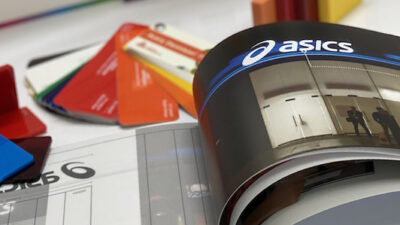 CLICK ON ANY PICTURE AND WE'LL SEND YOU A PERSONALISED INFORMATION PACK
WE DESIGN
WINDOW GRAPHICS…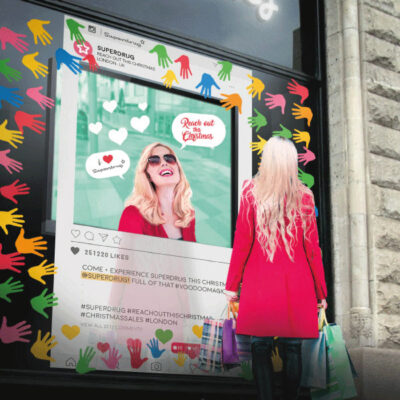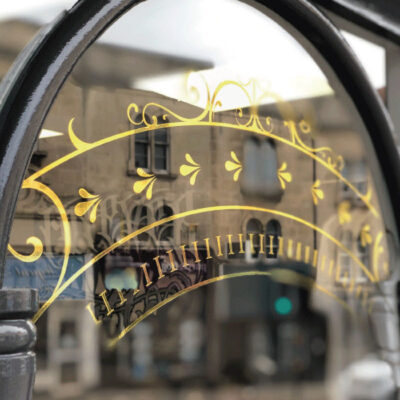 WE INSTALL
WINDOW GRAPHICS…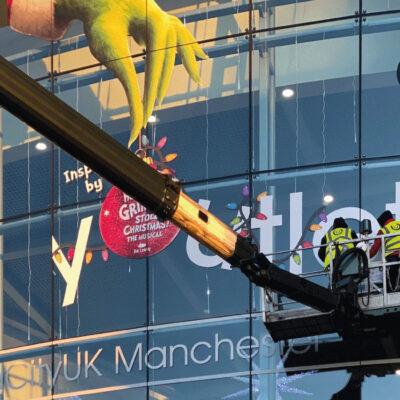 With Voodoo on your side, you're not going to have a problem with your window graphics. We have a wealth of experience in the field and we've actually developed window graphics standards in consultation with major shopping centre developers and architects. We can deliver a package that works with your shop windows and not against them.
Window displays have evolved. Shop window graphics are a major part of that evolution. Great design is the foundation for exceptional shop window graphics.
For a Bristol based signmaker, Voodoo Design is in big demand nationally. You'll find our work performing brilliantly in shopping centres from one end of the UK to the other. We make signs in Bristol too.
For us, shop window graphics have become a speciality. For our clients, we've become a must. We understand the full spectrum of application possibilities. We have access to every material and production technology we need to do the job required.
Book an online presentation and discussion with us at a time that suits you.
Voodoo-Connect delivers a live, broadcast-quality video and audio presentation and discussion from us to you and its streamed live right to your desktop and as many people as you need to invite. We can discuss your project, you can all see our samples, tour our facility and more – no need for a camera at your end because we don't see you or your colleagues.
Voodoo Connect – It's a great way for us all to discuss your project live and the quality is simply amazing.
Book your appointment now.
If you're going to put anything on your shop windows, remember that you're creating what's often a first impression. Call Voodoo for shop window graphics and you're in safe hands. You'll get the window graphics you want, and our experience is delivered as standard.
Voodoo is a Bristol based sign, design and graphics company that works nationwide. We have a very impressive client portfolio and we take a special satisfaction from helping our customers make a little money go a very long way. It costs nothing at all to talk to us about your ideas and you wouldn't be the first we'd surprised with just how affordable a big transformation can be. Or just how big an impact a little of our work can make.
Next steps are easy. Get in contact and see what makes us tick.
If you're ready to discuss your project we're ready to listen. Let's get your ideas on the table and move your sign project forward.